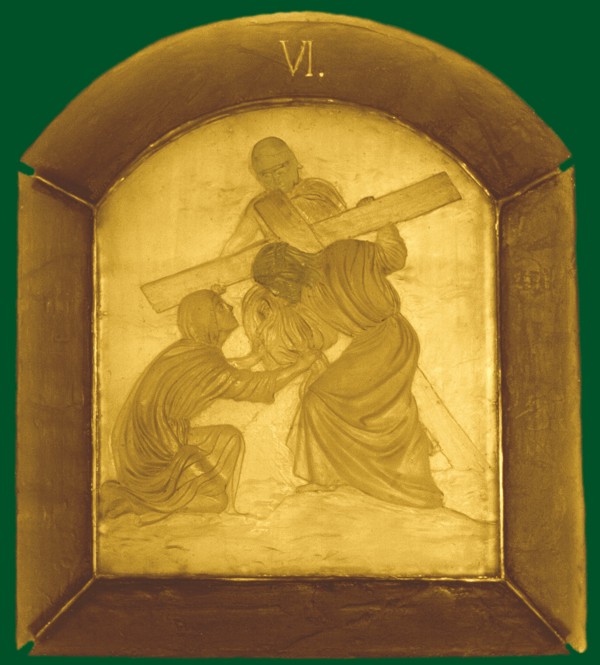 VERONIKA PODÁVÁ JEŽÍŠOVI ROUŠKU
Statečná dívka se prodere skupinou hrubě nadávajících vojáků a podává Ježíšovi roušku, aby si osušil zkrvavenou a zpocenou tvář.
VERONIKA REICHT JESUS DAS SCHWEISSTUCH
In der johlenden Menschenmenge findet sich eine Frau, Veronika, die Mitleid hat mit dem Mann, der hier zu seinem Tode geht. Sie reicht Jesus ein Tuch, um den Schweiss aus dem Gesicht zu wischen.
VERONICA WIPES THE FACE OF JESUS
Jesus is hot, tired, and sweaty. His hair is all tangled, and he is covered in dust from the long walk. Suddenly, a woman pushes her way out of the crowd and stands in front of Jesus. She takes a clean cloth and gently wipes Jesus' face. Jesus is so thankful that he leaves a picture of his face on her cloth.