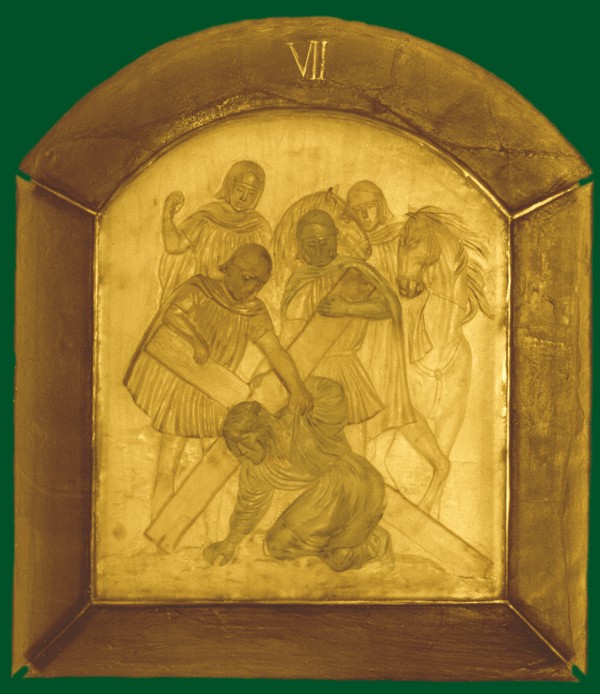 JEŽÍŠ PODRUHÉ PADÁ POD KŘÍŽEM
Těžký kříž, který musel od Šimona převzít zpět na svá bedra, Ježíše opět srazil na kolena. On však vstává a pokračuje k popravišti.
JESUS FÄLLT ZUM ZWEITEN MAL UNTER DEM KREUZ
Den Herrn verlassen die Kräfte abermals. Wieder sinkt er unter der Last des Kreuzes zu Boden. Wieder muss er auf, muss den Weg zu Ende gehen, den er zu unserer Erlösung geht.
JESUS FALLS SECOND TIME
How very tired, weak, and sad Jesus is now. Even though he keeps trying to walk with the heavy cross, he just can't keep going. The noise from the crowd and from the soldiers makes him feel even worse. Then Jesus falls, because he just can't take another step.