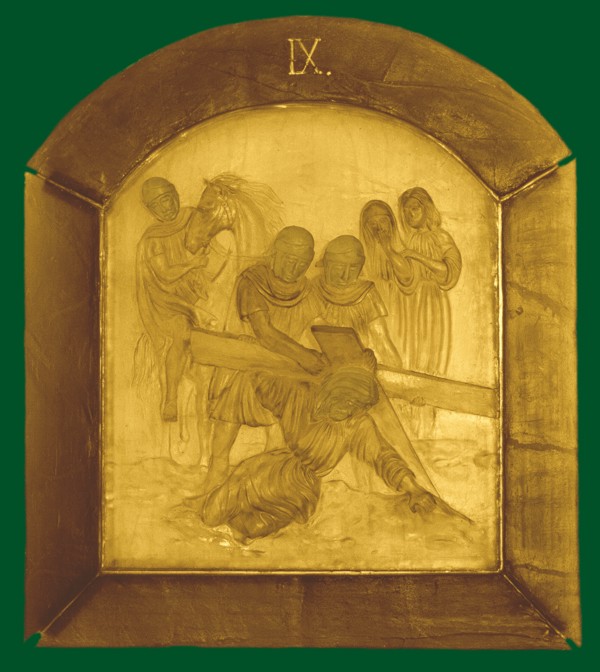 JEŽÍŠ PADÁ POD KŔÍŽEM POTŘETÍ
Ježíš je na pokraji posledních sil a úplného vyčerpání. Už vidí Golgotu, místo, kde má za několik chvil zemřít ve strašných mukách.
JESUS FÄLLT ZUM DRITTEN MAL UNTER DEM KREUZ
Kurz vor dem Ziel fällt Jesus ein drittes Mal. Zu erschöpft scheint er, und doch steht er noch einmal auf um auf seinem Weg weiterzugehen, den er für uns gewählt hat.
JESUS FALLS THIRD TIME
Jesus is so tired now that he can hardly take another step. It is hard for him to breathe. He has been walking a long time along the dusty road, and he has no energy left. He just can't go on anymore.