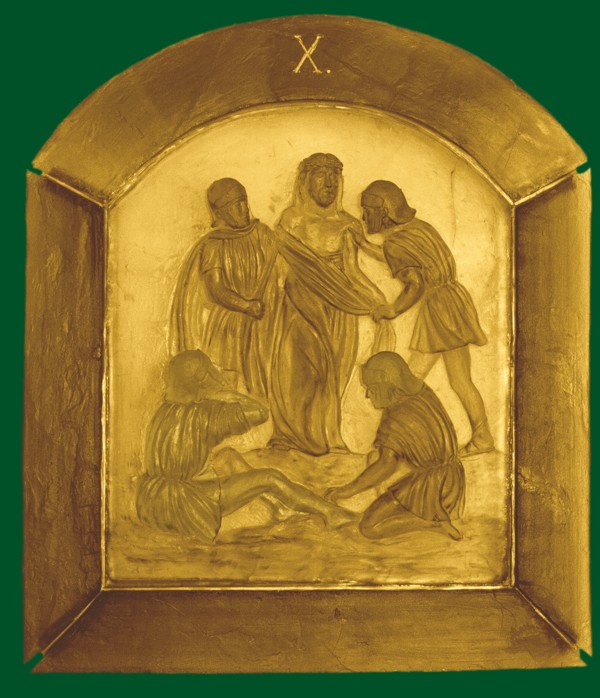 JEŽÍŠOVI STRHÁVAJÍ ŠAT
Vojáci Ježíše svlékli, vzali jeho šaty a losem si je rozdělili mezi sebe. Ježíš řekl. "Otče, odpusť jim, vždyť nevědí, co činí."
JESUS WIRD SEINER KLEIDER BERAUBT
Vor der Kreuzigung nahmen die Soldaten Jesus seine Kleider weg. Völlig entblößt wird er zur Schau gestellt. Welche Demütigung nimmt der Herr für unsere Erlösung auf sich! Dann warfen sie das Los und verteilten seine Kleider unter sich.
JESUS CLOTHES ARE TAKEN AWAY
Finally Jesus reaches the hill that is the end of the road that he has to walk. Jesus knows that he will die here. But before he dies, the soldiers will do more to him. They pull off his long robe, and almost all his clothes are taken from him. Jesus stands in front of the crowd with only a small piece of cloth covering a part of his body. Jesus asks God to help him remember that he is not alone, that God is with him through all this.