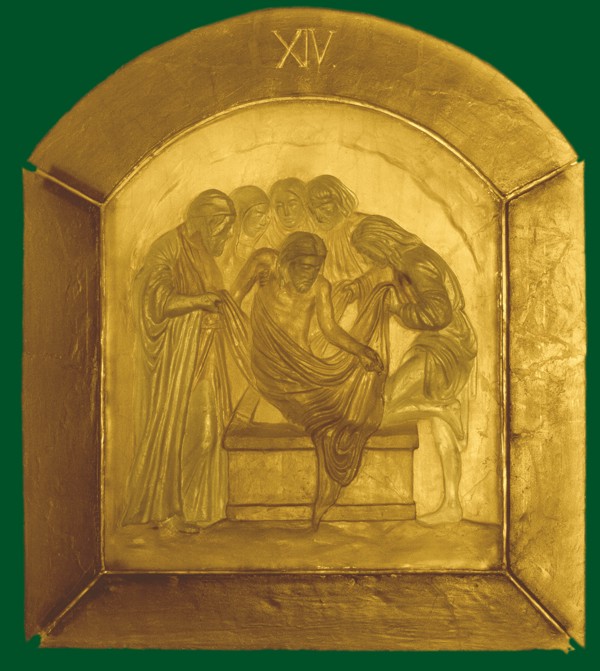 JEŽÍŠ JE ULOŽEN DO HROBU
Jeho blízcí položili tělo do nového hrobu, který byl vytesán ve skále vedle zahrady. Ke vchodu do hrobu přivalili velký kámen a odešli.
DER LEICHNAM JESU WIRD INS GRAB GELEGT
Josef kaufte ein Leinentuch, nahm Jesus vom Kreuz, wickelte ihn in das Tuch und legte ihn in ein Grab, das in einen Felsen gehauen war. Dann wälzte er einen Stein vor den Eingang des Grabes.
JESUS IS LAID IN THE TOMB
Jesus' friends wash his body and wrap it in a clean sheet. They touch his body gently, and then they put his body into a tomb. When they are finished, they push a very large stone over the entrance, so that no one can go inside. Now there is darkness in the tomb where Jesus' body lies, and all of his friends go home because they are very sad and tired.