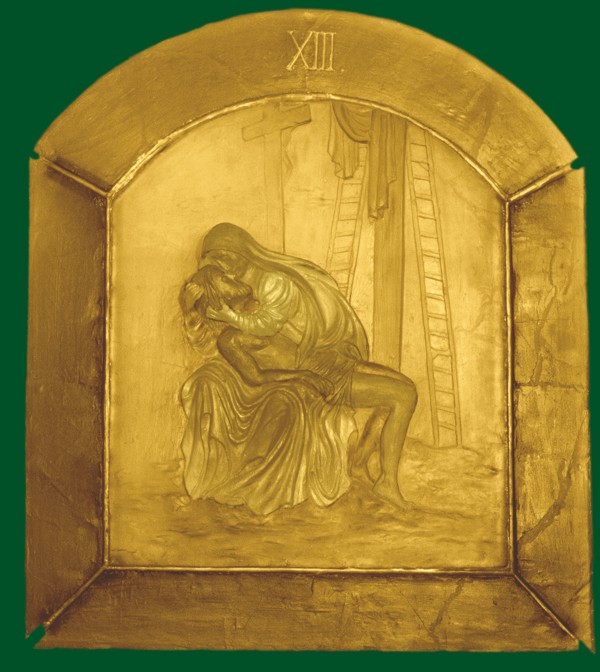 JEŽÍŠOVO TĚLO JE SŇATO Z KŔÍŽE
Poté, co dostali Ježíšovi stoupenci povolení, sundali jeho tělo, nabalzamovali je vonnými mastmi a zabalili do lněných pláten.
JESUS WIRD VOM KREUZ HERABGENOMMEN
Noch einmal nimmt Maria ihren toten Sohn in die Arme. Ein Schmerz für eine Mutter, was muss sie gefühlt haben!
THE BODY OF JESUS IS TAKEN DOWN FROM THE CROSS
Now Jesus' lifeless body is taken down from the cross. No more pain or suffering for Jesus; all the pain has passed. Mary, Jesus' mother, holds him tenderly in her arms. How sad she is. And how sad Jesus' friends are. They are crying as they hold his body.