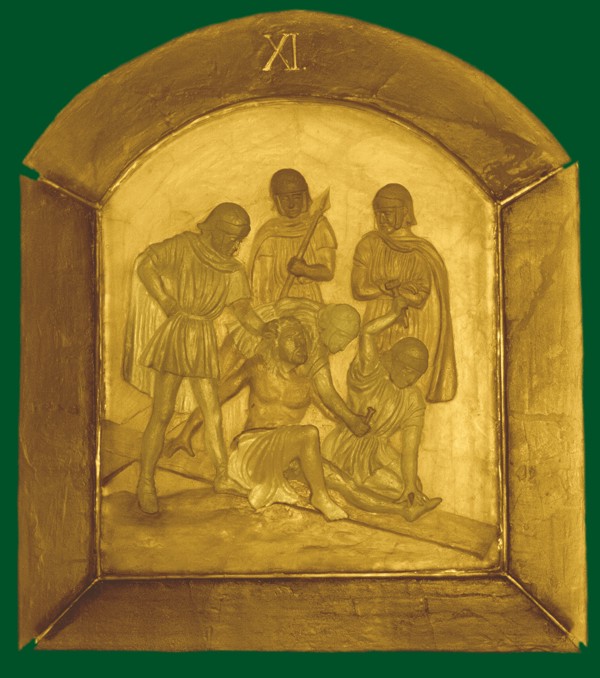 JEŽÍŠE PŘIBÍJEJÍ NA KŘÍŽ
Popravčí jeho ruce a nohy prokláli hřeby a vztyčili tělo s křížem. Po Ježíšově pravici a levici byli vzápětí ukřižováni další dva muži – zločinci.
JESUS WIRD ANS KREUZ GESCHLAGEN.
Es ist der Augenblick des Todes Jesu. Der erschöpfte Körper wurde ausgestreckt und ans Holz genagelt. Links und rechts erkennt man die Kreuze der beiden Verbrecher, die mit Jesus gekreuzigt wurden.
JESUS IS NAILED TO THE CROSS
How much Jesus hurts as the soldiers nail him to the cross. He hurts all over; he is tired and thirsty; he knows that he is going to die. But he looks at the people who have hurt him and, instead of saying bad things to those people, Jesus asks God to forgive them. He looks at his mother and tells her to take care of others. Even when he is dying, Jesus is thinking of other people.