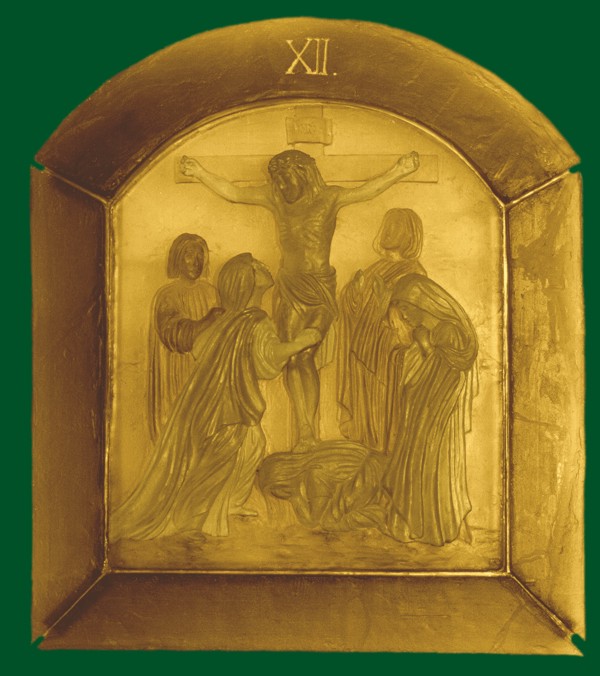 JEŽÍŠ NA KŘÍŽI UMÍRÁ
S trpícím Ježíšem zůstala jeho matka Marie, Marie Kleofášova a Maří Magdalena. Po chvíli Ježíš vykřikl: "Dokonáno jest." Poté skonal.
JESUS STIRBT AM KREUZ
Der geschundene Leichnam Jesu liegt auf dem Schoß Mariens. Das weinende Gesicht der Mutter, von Trauer und Schmerz umschattet, ist von Dunkelheit umhüllt. In einer zärtlichen Geste liegen die Hände von Mutter und Sohn übereinander.
JESUS DIES ON THE CROSS
Finally, after the long walk, after falling three times, after having been beaten by the men, after being nailed to the cross and suffering on the cross, Jesus bows his head and dies. Now this part of his life is over. There is nothing left for Jesus to give or to do. Jesus has given his life to all of us.